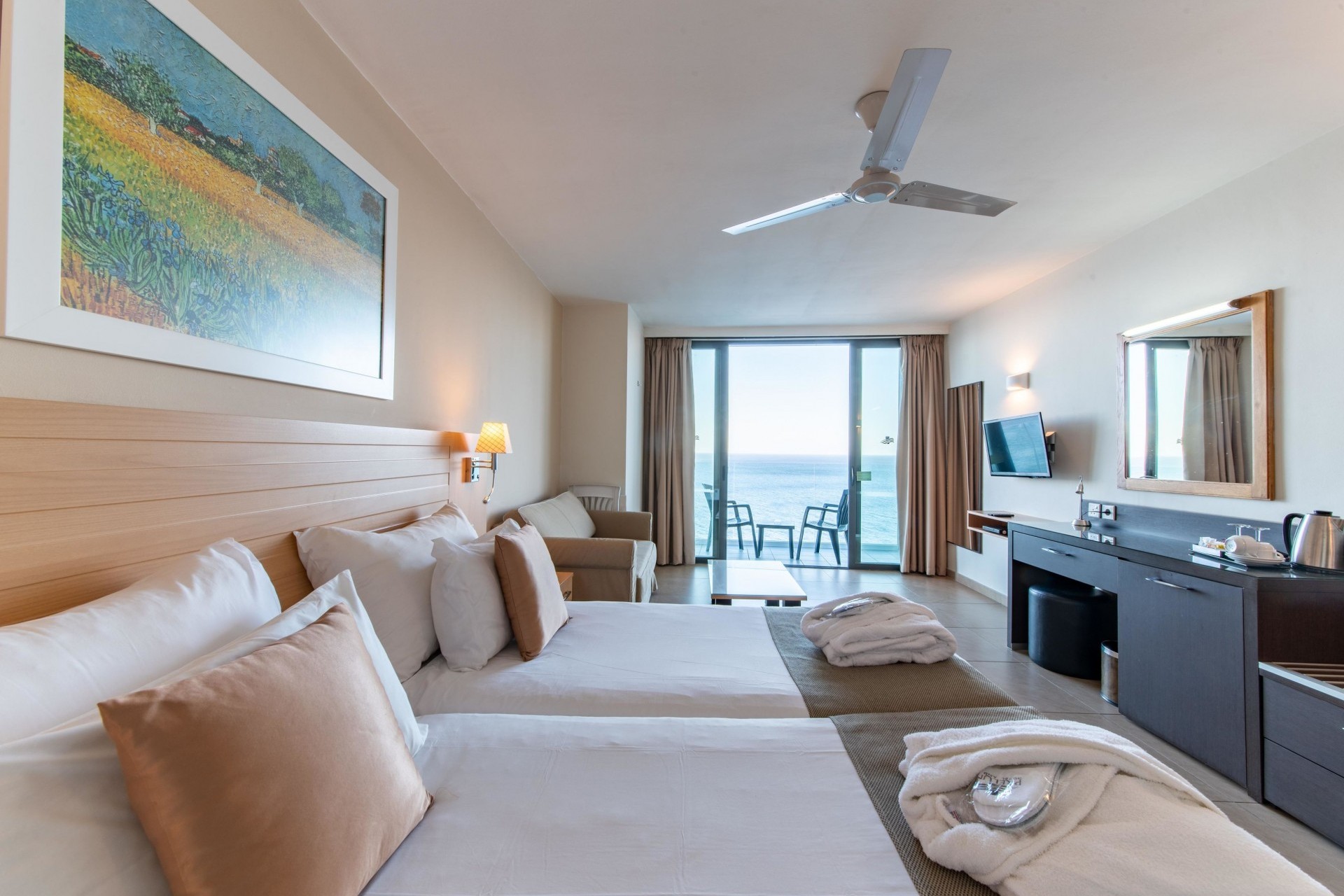 Rooms
Do you have non smoking rooms?
All rooms at The Preluna Hotel are non smoking.

What facilities does my room have?
All rooms have air-conditioning/ heating, ceiling fan, satellite T.V.,minibar, Tea & Coffee making facilities, hairdryer, safe. AC cooling in the hotel / rooms is switched on when the temperatures outside reach 27°c and over.


Can you provide an iron & ironing board?
Please ask for this at reception once you arrive at the hotel, this will be provided promptly.

Do all rooms have balconies?
No our economy rooms do not have balconies. All other rooms do.

Check in & Check out times?
Check-in 15.00hrs and Check out 11.00hrs.

Can I order gifts to be placed in clients rooms?
Yes, please email reservations@preluna.com with the items you would like to order be it champagne, flowers, chocolates etc.


Do you have any rooms with double beds?
All rooms except for the suites have twin beds, we can offer double beds using zip up mattresses.
What is the cancellation policy at the hotel?
The cancellation policy varies depending on the room type and rate plan. Guests should check the specific terms and conditions of their booking for details.
Are pets allowed in the hotel rooms?
No, except for service dogs unfortunately no pets are allowed at the hotel.